We get your children to school - safely, securely and on time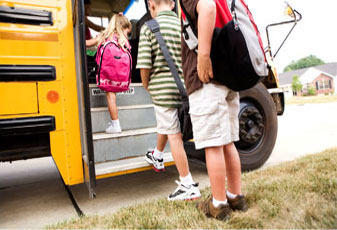 Robert Hogan Bus Lines is a locally-managed company that provides safe and reliable transportation to students in Greater Kingston and surrounding area.
Every school day, we transport thousands of area students on more than 40 routes.
Robert Hogan Bus Lines is a wholly-owned subsidiary of Landmark Student Transportation, a Canadian company that helps school boards and parents get their children to school safely and cost-effectively.
If you are requesting a change to your current bus stop location, please contact Tri-Board Student Transportation Services Inc.
Telephone:  613-354-1981
Toll free:  1-866-569-6638
email:  info@triboard.on.ca